XK-Fructose Moisturizing Softener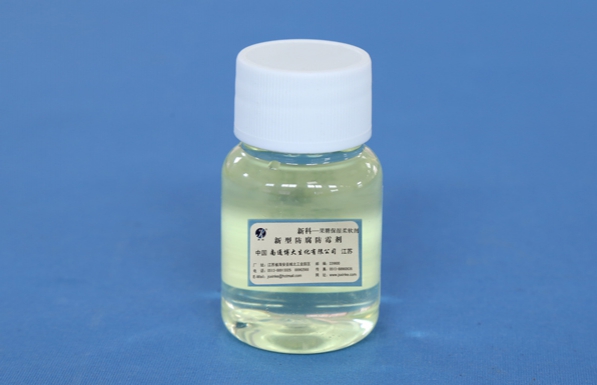 Chemical composition:
This product is composed of the quaternary ammonium derivatives (the main materials are glycine and β-fructose from sugar cane). It is environment-friendly and mild to skin.
It is composed of a variety of active materials as the following:
1. FOS based ethyl hydroxyethyl quaternary ammonium methyl sulfate methyl hydroxyethyl
(C6H11O5)xOCCH2N+CH3(C2H5O)2 CH3SO4-;
2. Fructose-bis (2-hydroxyethyl methyl ester-based quaternary ammonium) methyl sulfate(C2H5O)2CH3N+CH2CO(C6H11O5)xOCCH2N+CH3(C2H5O)2 CH3SO4- (x=3,5,7,9,11)
3. Other actives include moisturizing of oligo fruit glycosides, sucrose, β-fructose, etc.
Product Features:
1. This innovative product is designed for 2-in-1 conditioning shampoo. It has the advantage of safety. Testing results on the general New Zealand rabbits with the 5% pure aqueous solution shows that fructose moisturizing softening has the excellent safety.
(a). The results of acute eye irritation test (without washing) are micro-stimulation;
(b). Test results of acute skin irritation are non-irritating;
(c). The results of multiple skin irritation tests are non-irritating.
2. This fructose moisturizing softener brings a significant improvement in wet and dry combing of the hair. It makes your hair soft, smooth and easy to care. Its anti-entanglement effect is beyond imagination.
3. By using this product, even after prolonged friction with the fibers during sleep, your hair will still be soft and meek. Just with a simple sort, your hair will restore natural soft.
4. This product help maintain your hair's moisture even in very dry conditions. You will get an obvious effect if you continued to use it. Your hair will be soft, smooth and not sticky, and its effect is very durable.
5. Continuous use this product makes your hair glossier and softer. It won't make you hair dry, coarse, or hard.
6. It can form synergistic effect with other conditioner in the formula, especial for polyquaternium products and silicone oil derivatives.
Formula Features:
1. This product is very soluble in water. It can be compatible with most surfactants to keep a clear and transparent state.
2. We recommend mixing it with spices. Then add them into your formula.
3. After the complete dissolving of solid or pasty surfactants, integrate it into the formula when the system temperature doesn't exceed 65℃.
4. This product can be used as late supplementary additive to improve your formula. Just add it into your already formed product directly and then mix and dissolve it evenly.
5. Its applicable range of pH is 4.7~7.0.
6. XK-fructose moisturizing softener can be used at the temperatures range from 0℃ to 65℃. It is better to be used below 50℃.
Application range
This product can be widely used in the various products including milky shampoo, transparent shampoo, conditioner, leave-in conditioner, ointment, hair styling agent, cleanser, shower gel, etc.
Recommended dosage:
0.30%~5.00%,depends on different applications and your required effects.
Physical and chemical indicators:
| | |
| --- | --- |
| Appearance | Light yellow to light amber clear transparent liquid, no impurities |
| Odor | Slightly characteristic smell |
| Non-volatile components(%,3g,105℃,120min) | 91.00±4.00 |
| Optical glucose concentration(%) | 81.00±3.00 |
| Free amine(%) | ≤3.00% |
| Residue on ignition(%) | ≤0.40% |
| pH(5% aqueous solution) | 5.00~7.00 |
| Relative density(20℃/20℃) | 1.35±0.10 |
| Apparent viscosity(25℃,mPa.s) | 550.00±200 |
| Transmittance(%) | ≥85.00 |
Nantong Boda Biochemistry Co., Ltd. specializes in producing preservatives, fungicides, and pesticides for a wide range of daily products. Formerly Xinke Daily Chemical Co. and established in 1999, our company was renamed Nantong Boda Biochemistry Co., Ltd. in 2003. The same trademark, "XK," is still used. The XK brand is well-known and favored by international manufacturers in the fields of cosmetics, construction, home decor, water treatment, textiles, cleaning products, and paper. Our main products--wood protection and kathon-based preservatives--are widely used in many countries, and the feedback from our clients is universally positive. Our products kill and inhibit the growth of bacteria, mildew, and fungi, so your products can remain fresh for extended periods of time.