Fast Penetrant, XK-MC2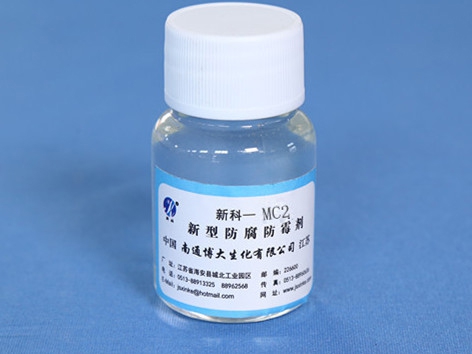 Chemical composition: Anionic fast penetrant
Technical Parameters:
Appearance: Colorless to light yellow viscous liquid
pH: 5.5 to 7.5 (1% aqueous solution)
Penetration: ≤5s (1% aqueous solution, 25℃)
Stability: Strong stability factor
Recommended dosage: 0.5~1% (According to the different products it is applied to)
Features and usage:
1. This product can be easily soluble in water to form a milky white solution. It has excellent ability of wetting, penetration, emulsification, and foaming. Its penetration ability achieves the best at 40℃. This fast penetrant is easy to hydrolyze in the presence of alkali at high temperature. You'd better process the fabric by the penetrant below 40℃ first and then elevate the temperature. XK-MC2 is not resistant to strong acid, strong base, heavy metal salt, and reducing agent. So please don't add it into the dense iye directly. You should dilute the dense iye first and then can add this product.
2. XK-MC2 is a high efficient penetrant for treat cotton, linen, viscose and blended products. The processed fabric can bleach and dye directly without scouring, so XK-MC2 fast penetrant can reduce the dyeing defect caused by dead cotton that the fabrics will become softer and fuller after printing and dyeing. When during green body bleaching, it's better to retreat the slurry to ensure the penetration effect.
3. If there is too foam when using this product, you can add a small amount of defoamer like octanol or TBP.
4. This fast penetrant can be widely used in raw cotton dyeing, pesticide wettable powders, and wood finishing. It can accelerate the penetration of the effective substances.
Packaging and Storage:
This product is packaged in 50kg/plastic barrel. It is stored and transported as general chemicals. It should be store in dry and ventilated place, and can store for two years.
Nantong Boda Biochemistry Co., Ltd. specializes in producing preservatives, fungicides, and pesticides for a wide range of daily products. Formerly Xinke Daily Chemical Co. and established in 1999, our company was renamed Nantong Boda Biochemistry Co., Ltd. in 2003. The same trademark, "XK," is still used. The XK brand is well-known and favored by international manufacturers in the fields of cosmetics, construction, home decor, water treatment, textiles, cleaning products, and paper. Our main products--wood protection and kathon-based preservatives--are widely used in many countries, and the feedback from our clients is universally positive. Our products kill and inhibit the growth of bacteria, mildew, and fungi, so your products can remain fresh for extended periods of time.