Cosmetic Preservative, XK-Buluoboer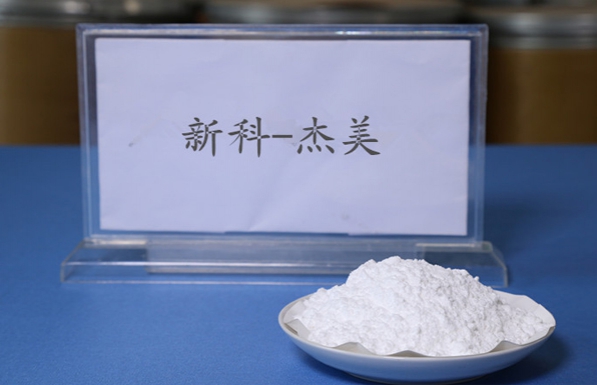 Chemical Name: Bis(hydroxymethyl)imidazolidinyl urea
N-(1,3- Dihydroxymethyl-2,5-Diketone-4- Imidazolidinyl)-N,N'- Dimethylol urea, Diazolidiny1 Urea
INCI Name: Diazolidinyl Urea
Structural formula: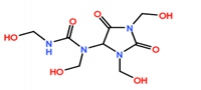 Molecular formula: C8H14N4O7
Molecular weight: 278.21936
CAS: 78491-02-8
EINECS: 278-928-2
Physical and chemical indicators:
| | |
| --- | --- |
| Items | Indicators |
| Appearance | White fluid powder |
| Nitrogen content(%) | 19.0~21.0 |
| pH | 6.0~8.0 |
| Recommended dosage | 01.~0.4% |
| Storage | Store in dark and cool place |
Features
1. This product can effectively inhabit gram-positive bacteria, gram-negative bacteria, and pseudomonas and can selectively inhabit yeast and mold. It can be widely used in various resident and wash-off cosmetic products including creams, emulsions, shampoos, hair conditioners, wet wipes, etc.
2. This product is a white fluidity moisture absorbing powder (absorb moisture won't affect its antibacterial activity). It has low oil-water partition coefficient means that it has strong water solubility and poor oil solubility. It will not migrate out of the water phase. This product should be stored in dry and ventilated place.
3. Its applicable range of pH is 3-9 and it can be added under the temperature of 80°C.
4. This preservative is a spectrum antibacterial that can inhibit the growth of various bacteria, mold, and yeast. It can mix with other preservatives such as IPBC, methyl 4-hydroxybenzoate, and propyl ester to construct a safe and high effective cosmetic antiseptic system.
Nantong Boda Biochemistry Co., Ltd. specializes in producing preservatives, fungicides, and pesticides for a wide range of daily products. Formerly Xinke Daily Chemical Co. and established in 1999, our company was renamed Nantong Boda Biochemistry Co., Ltd. in 2003. The same trademark, "XK," is still used. The XK brand is well-known and favored by international manufacturers in the fields of cosmetics, construction, home decor, water treatment, textiles, cleaning products, and paper. Our main products--wood protection and kathon-based preservatives--are widely used in many countries, and the feedback from our clients is universally positive. Our products kill and inhibit the growth of bacteria, mildew, and fungi, so your products can remain fresh for extended periods of time.