Chloromethyl-methylisothiazolone, XK-CIT/MITIsothiazolone Biocides
Chloromethyl-methylisothiazolone is a broad spectrum fungicide which prevents the growth of bacteria, fungi and algae, and especially has been used successfully for microbial control and preventing biofouling in water treatment application. The CIT/MIT biocide is applied to emulsions, building materials, texitiles, papermaking, leather products, industrial additives, industrial sewage treatment systems and other water-based products.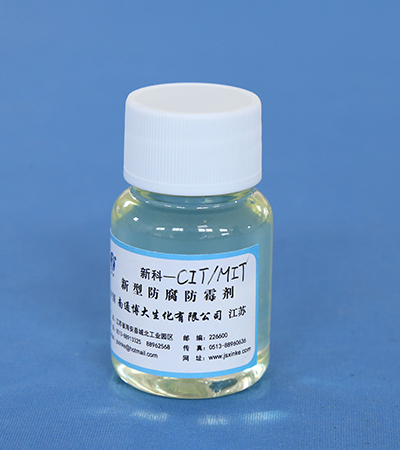 XK-CIT/MIT:Chemical composition:
5-Chloro-2-Methyl-4-Isothiazolin-3-One (CIT)
2-METHYL-4-ISOTHIAZOLIN-3-One (MIT)
Features of Isothiazolone Biocides
1. Effectively prevents the growth of bacteria, fungi and saccharomycetes.
2. Water-soluble and easy to use.
3. Low toxicity and environmentally-friendly.
Physical and chemical features of Isothiazolone Biocides
| | |
| --- | --- |
| Items | Indicators |
| Appearance | Yellow or light yellow liquid |
| Content(%) | ≥ 14 |
| pH | 2 ~ 5 |
| density (25℃ g/ cm3) | 1.27 ~ 1.33 |
Packaging: 25Kg/barrel, 250Kg/barrel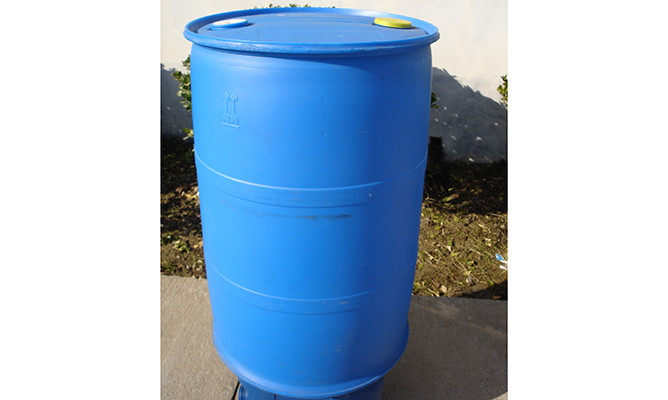 Usage
The product should be diluted to 1.5% when it is dissolved in water, and should be added to the product once or twice a week for about 80-100ppm.
Notes
Users should protect against contact with skin and eyes. If the preservative does touch skin or eyes, rinse immediately with water. Store in a dark, cool place, away from reductive metals such as iron or aluminum.
Related Names:
Biocide for Drinking Water Treatment | Biocide for Wastewater Treatment | Fungicide for Papermaking Industry
Nantong Boda Biochemistry Co., Ltd. specializes in producing preservatives, fungicides, and pesticides for a wide range of daily products. Formerly Xinke Daily Chemical Co. and established in 1999, our company was renamed Nantong Boda Biochemistry Co., Ltd. in 2003. The same trademark, "XK," is still used. The XK brand is well-known and favored by international manufacturers in the fields of cosmetics, construction, home decor, water treatment, textiles, cleaning products, and paper. Our main products--wood protection and kathon-based preservatives--are widely used in many countries, and the feedback from our clients is universally positive. Our products kill and inhibit the growth of bacteria, mildew, and fungi, so your products can remain fresh for extended periods of time.